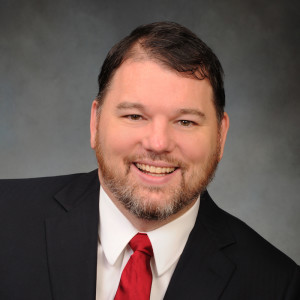 Jayson O. Myers
Jayson O. Myers is a Central Florida attorney and co-founder of Myers, Eichelberger & Russo (the ME Law Firm).
Mr. Myers was nominated for Orlando Business Journal's "C-Level Awards" as one of the top 25 CEO's in Orlando (Small Business category). This prestigious award is awarded based on the candidate's reputation and the support of his peers.
Mr. Myers is committed to helping the community understand their rights and how to defend themselves against a creditor. While bankruptcy is a tool that can be used, and many other firms do, Mr. Myers and the ME Law Firm believes in to be in their clients best interest to first work towards working with creditors without bankruptcy.
Most people will sell you a bankruptcy because that is what they sell. Bankruptcy should only be used if a judgment has been ordered.
Jayson O. Myers, Myers & Eichelberger, P.A.
Jayson O. Myers has been featured on WFTV Orlando (Channel 9), most recently in an expose focusing on HOA (home owner associations). Additionally, Mr. Myers has done numerous interviews for newspapers and radio. He believes the "people" need someone on their side and he has dedicated his life to helping people turn their luck around and stand up for themselves in middle-class America's perpetual battle with the banks.
Jayson O. Myers is always available for free consultations and legal advice if needed.
Experience
Prior to founding the ME Law Firm, Mr. Myers worked as an attorney for the Law Offices of Jayson O. Myers, P.A. and Law Offices of Stage and Myers, P.A. His practice concentrates on mortgage foreclosure defense, credit card defense, and most debt related issues. He has represented both individuals and small businesses.
Community
Mr. Myers hails from Kentucky, but has spent considerable time in Central Florida and now calls Orlando home. Mr. Myers brings his Kentucky roots of "honest, common sense" to problems here in Central Florida. While most people have a certain idea of what an attorney is, Mr. Myers brings a breath of fresh air to the legal profession.
Mr. Myers is a leader in the Central Florida Community. He currently serves as President Osceola / Kissimmee Chamber leads group in the Four Corners area, proudly serves as a member of the Celebration Rotary Club and is a part of Business Networking International(BNI).
Mr. Myers is also a host of the weekly live show on WFLA 540 AM (Orlando) entitled "Let ME Help You". The show is dedicated to educating Floridians (and beyond) on the current legal issues facing the community. The show focuses on assisting, educating and answering questions from listeners to ensure they understand the risk, laws, and any other potential issues they may face.
Mr. Myers also educates and trains the public in small business seminars and assists entrepreneurs in the process of starting their own small business. In addition, Mr. Myers trains other attorneys in Foreclosure Defense and has developed new innovating strategies for defending foreclosure cases. While many attorneys focus on interest rates, Mr. Myers focuses on the reduction of the home owner's principle and helping home owners secure a better long-term solution.
In addition, Mr. Myers sits on the board of two very reputable charities:
The Sunshine Foundation – The Sunshine Foundation focuses on having sick and ill children live our their wish. This wish is normally to come to the Orlando area theme parks. Mr. Myers believes, as does the Foundation, that by showing the kids some days are better that hope can grow in them. You can visit them on the Web at www.sunshinefoundation.org.
Darryl Armstrong Foundation – The Darryl Armstrong Foundation (DAF) is focused on helping premature babies. These children are without necessary medical treatment, therapy, and much need laughter. The DAF has built two local hospitals to help these children and is currently working on the third. Find more information online at www.dafpb.com.
Bar Admissions
Mr. Myers is admitted to practice in Florida and the United States District Courts for the Middle District of Florida.
Values
Mr. Myers was very influenced by his grandfather who played an important role in his life. His strong, committed and folksy good humor has shaped the firm of Myers, Eichelberger & Russo in a firm of the people that focuses on old-fashioned values. While never losing sight of his traditional roots, Mr. Myers runs the firm with the most innovative technology and management techniques. The firm is committed to changing the way people and the community perceive attorneys and building a bridge between attorneys and the community.
Education
Bachelor of Arts, 2004
University of North Florida
Received University Honors
Juris Doctorate & Family Law Certification, 2007
Florida Coastal School of Law
Professional Associations
Mr. Myers is a member of many professional and legal organizations, including but not limited to:
Florida Bar – floridabar.org
Orange County Bar Association – orangecountybar.org
American Bar Association – americanbar.org
Osceola / Kissimmee Chamber of Commerce – kissimmeechamber.com
Lakeland Chamber of Commerce – lakelandchamber.com
Motto
At Myers & Eichelberger, we believe a loan modification should include a reduction in principle, not just a lower interest rate.
-Jayson O. Myers
We acknowledge that a principle reduction may not be possible in every case, but we do work hard to help you obtain the best possible loan modification that you get. We are not looking to help our clients simply negotiate a short-term solution. Myers & Eichelberg always strives to provide our clients with an agreeable long-term fix that will allow them to keep their house until they are ready to move.
Above all, the ME Law Firm is not interested in an receiving an upfront fee for a year only to sell you a bankruptcy or a short sale. Instead, we want to aggressively defend your foreclosure and, if need be, to take it to trial. Our experience and innovative approach to foreclosure law allows us to provide you a vigorous yet economical defense.
Our goal is to keep you in your home and we want you to stay right where you are. We will review every possible approach to help you and your family enjoy the peace of mind that comes along with knowing your home is secure from irresponsible creditors.